Outdoor Access Point Wireless Dual Band1200Mbps ——GZ-AP1200F
1200Mbps outdoor wifi access point is high power industrial use Outdoor wireless access point with the next generation 802.11ac Wi-Fi standard, support 2x2 MU-MIMO technology, it is dual band, 2.4GHz(300Mbps) and 5GHz(900Mbps), 100M WAN/LAN port, the fast Ethernet data rate and clear frequency make 100+ end users can access into it to enjoy seamless HD movies, streaming, online gaming, wireless security and other bandwidth-intensive tasks.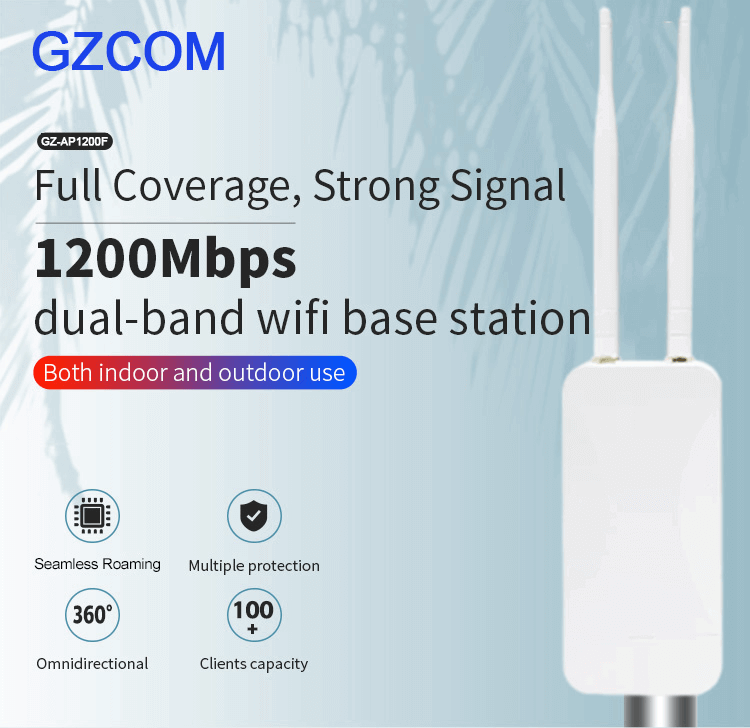 1200mps outdoor wireless access point with ABS weather-proof case
this outdoor wireless access point with ABS waterproof, dust proof and sunscreen shell, avoid the damage from dust, rainy weather. Meantime, it adaptive to various environment, the maximum working temperature can be at -40ºC to 55ºC. Suit for any country.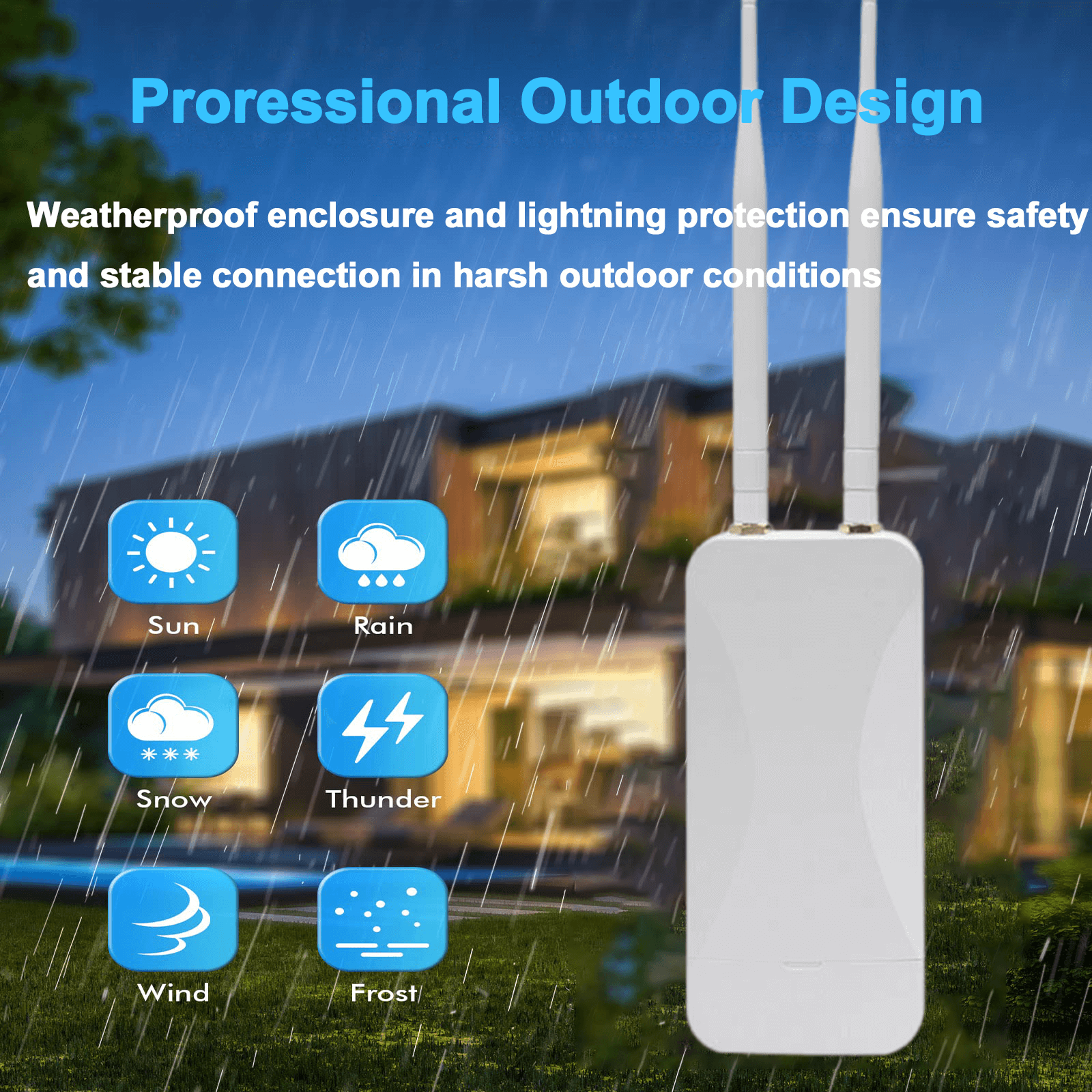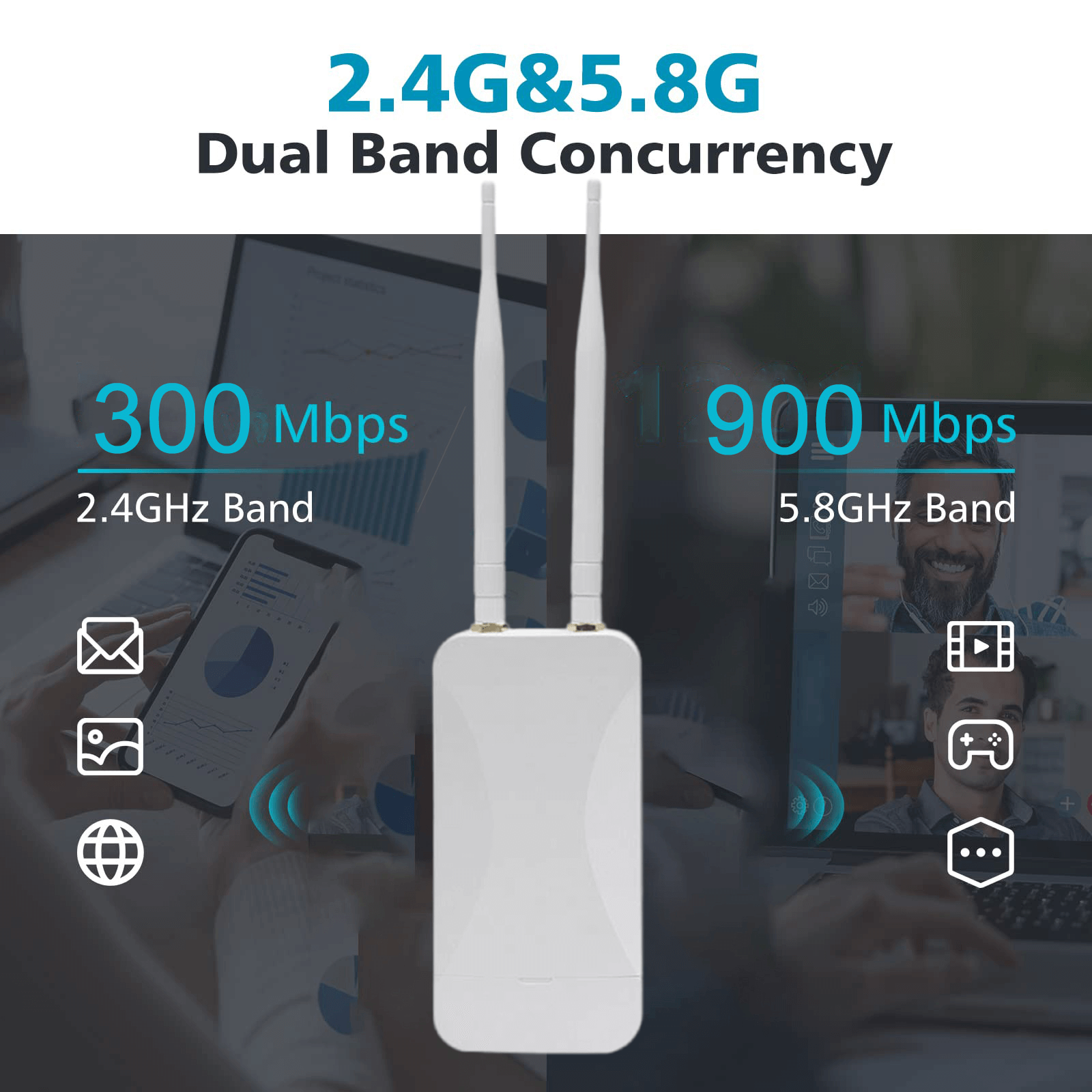 High Power, 5dBi omni antenna, more Wi-Fi Range
Designed in two line Power Amplifier on PCB board, the power can be 300mW high power, build in 5dBi omni Wi-Fi antenna, outdoor Wi-Fi range up to 100 meters.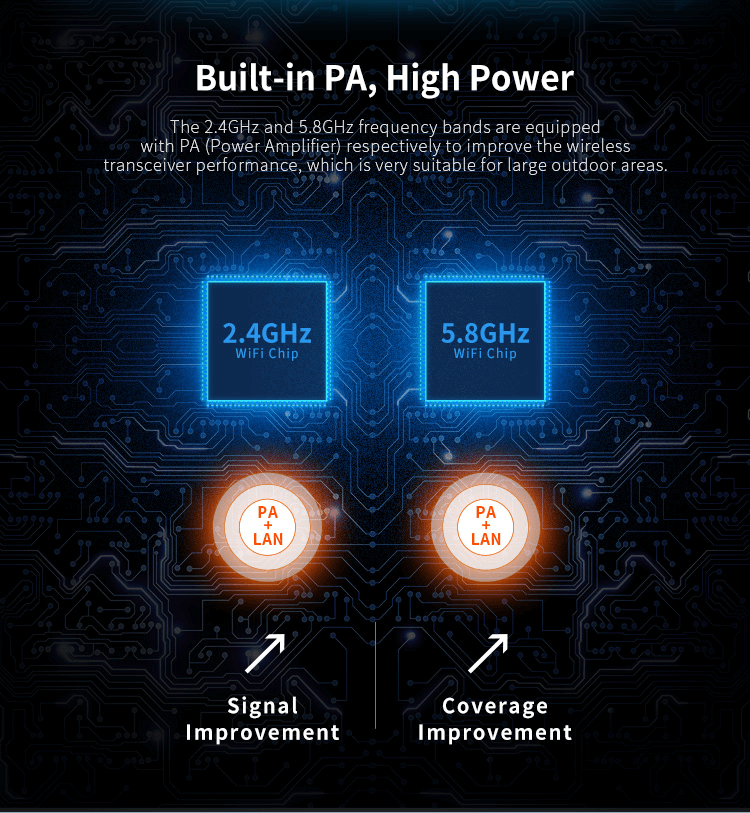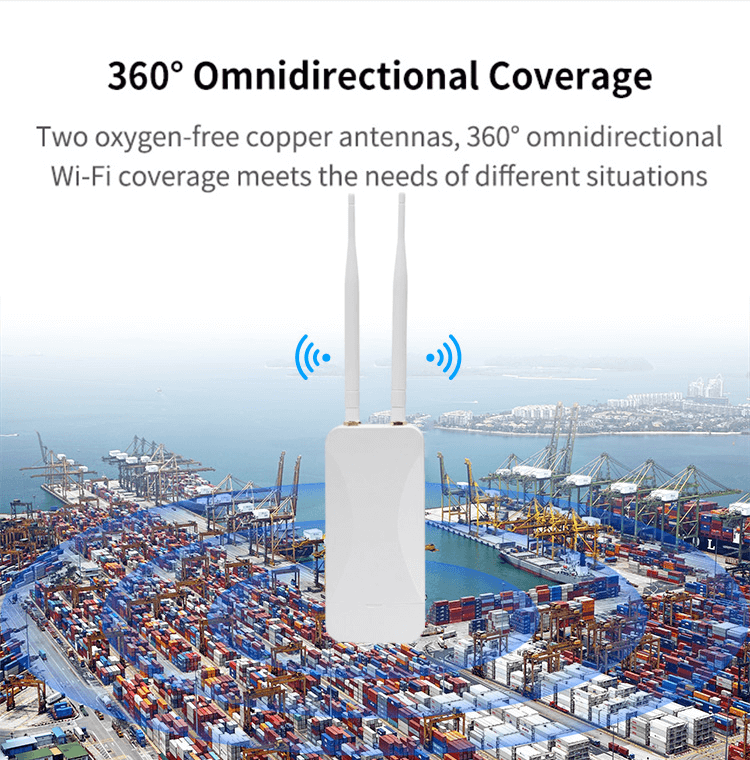 Access Controller System & Cloud Management System
Work with WLAN controller in wireless AP operation mode, easily access advanced network settings through PC, like AP status monitor, change IP address, ESSID, Channel, Password, upgrade firmware, backup and restore....
Then work with Cloud Management System, easy to do central and remote management, advertisement and multi authentication make this device more professional in Wi-Fi Projects.